The International conference "Invasive diagnosis and treatment: from today to tomorrow" was held in Baku
15.06.2019
|
Views: 4304
Font size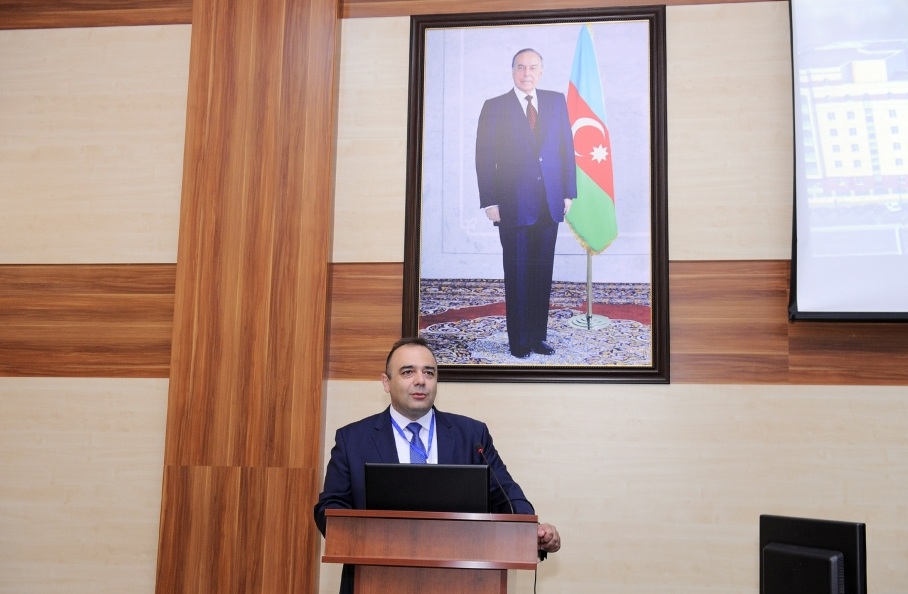 On June 15, the International Conference on Invasive Diagnosis and Treatment: From Today to Tomorrow, dedicated to the National Salvation Day and the 5th anniversary of the establishment of the Invasive Diagnosis and Treatment Department of the National Center of Oncology was held at the National Center of Oncology.
Along with the local doctors, experts from Turkey and Russia took part in the event (from Koch University Hospital - Professor Barbaros Erhan Çil and Associate Professor Aslan Fatih; Head of the Endoscopy Department of the National Medical Research Center of Oncology named after N.N. Petrov Russia, endoscopist I category Oleg Tkachenko), who shared their clinical, scientific and practical experience in this field. At the conference, doctors and experts discussed the most actual problems in this area of medicine, and a number of surgical operations were performed online from operating rooms.
The National anthem of the Republic of Azerbaijan was sounded at the beginning of the event.
After welcoming the participants of the conference on behalf of Director General of the National Center of Oncology Academik Jamil Aliyev, Deputy Director of the National Center of Oncology Fuad Guliyev, PhD informed about the development of cancer science and the main goal of the event. It was noted that the main purpose of the conference is to inform participants about the achievements of Azerbaijani health care, the introduction of diagnostic innovations and invasive interventions carried out in the Department of Invasive Diagnostics and Treatment of the National Center of Oncology.
At the conference, presentations were made by the specialists Ruslan Mamedov on the topic "Ultrasound endoscopic research today", Gulustan Babaeva on "Innovations in the diagnosis of chronic pancreatitis", Aslan Fatih on "Advanced endoscopy-ESD, STER, POEM, POET", Çil Barbaros Erhan on "Transarterial locoregional therapies in hepatocellular carcinoma", Oleg Tkachenko on "Submucosal tunnel endoscopic resection, endoscopic approach in anastomosis deficiency ", Eldar Guliyev on "Invasive treatment tactics in liver tumours at the NCO", Cavid Ahmedov on "Invasive radiology in gastric varicose expansion", Ruslan Aliyev on "Role of invasive interventions in cervical bleeding", Farid Guliyev " Invazive endoscopic treatment methods at the NCO", Elgun Haziyev on "Approach to increasing of creatinine in oncological patients at the NCO ".
The conference was accredited by the Medical Scientific Council of the Ministry of Health of the Republic of Azerbaijan with 8 CME creditds. At the end of the conference, participants recieved certificates.