A blood donation campaign was held at the National Center of Oncology
15.04.2020
|
Views: 973
Font size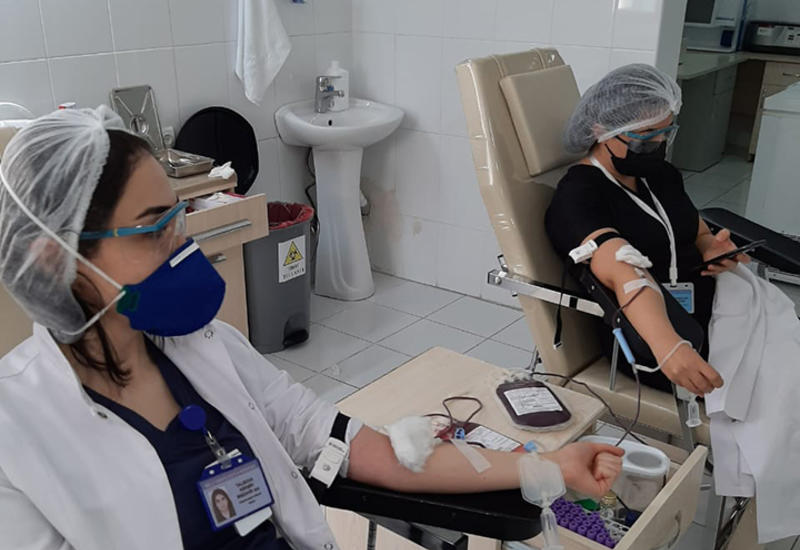 A blood donation campaign for the children suffering from thalassemia and oncological diseases has been held at the National Center of Oncology of the Ministry of Health of Azerbaijan Republic.
The main purpose of the campaign was to protect the children ofa high-riskgroup, with weakened immune system and various diseasesagainst the arisen danger during the pandemic. All necessary preparations had been made for the blood donation campaign in advance; all necessary measures had been taken for the safety of donors, as well as the medical staff.
The blood donation campaign lasted for 3 days at the National Center of Oncology.