Vice-President of Heydar Aliyev Foundation Leyla Aliyeva visits Children`s Clinic of National Oncology Center
11.09.2016
|
Views: 4046
Font size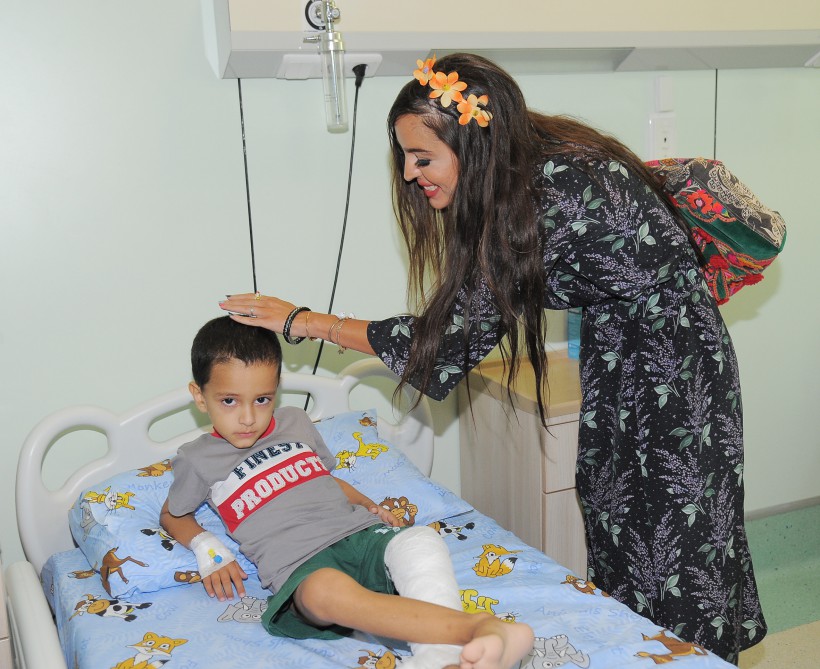 Vice-President of the Heydar Aliyev Foundation Leyla Aliyeva has visited the Children`s Clinic of Azerbaijan National Oncology Center.
Accompanied by Director General of the National Oncology Center, academician Jamil Aliyev she visited the children treated at the center. Jamil Aliyev said the center provides high-quality treatment of all forms of cancer. He praised the role of President Ilham Aliyev and first lady, president of the Heydar Aliyev Foundation Mehriban Aliyeva in establishing the Children`s Clinic, which is the first facility of its kind in the region.
Leyla Aliyeva spoke with the children, gave them presents, and posed for photographs with them. The children presented Leyla Aliyeva with their drawings and handiworks. Parents hailed conditions created at the clinic, and thanked president of the Heydar Aliyev Foundation Mehriban Aliyeva and Leyla Aliyeva.
Leyla Aliyeva also spoke with the staff of the clinic, and wished them success in their work.
Thirty-eight children presently receive treatment at the clinic.