Baku hosting International Scientific Oncology Conference
14.03.2015
|
Views: 9216
Font size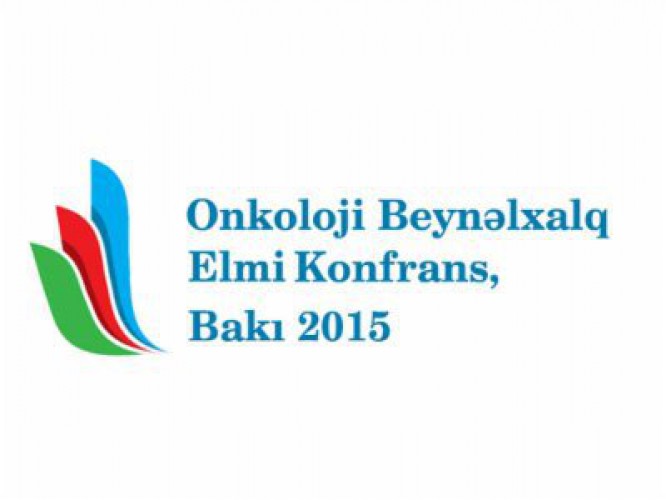 On March 14-15 2015, International Scientific Oncology Conference held. The conference organized by National Center of Oncology the Ministry of Health of the Republic of Azerbaijan and MD Anderson Cancer Center.
Conference started with general director of the National Center of Oncology, academician Jamil Aliyev's speech. He said the conference will be beneficial for people suffering from oncological diseases.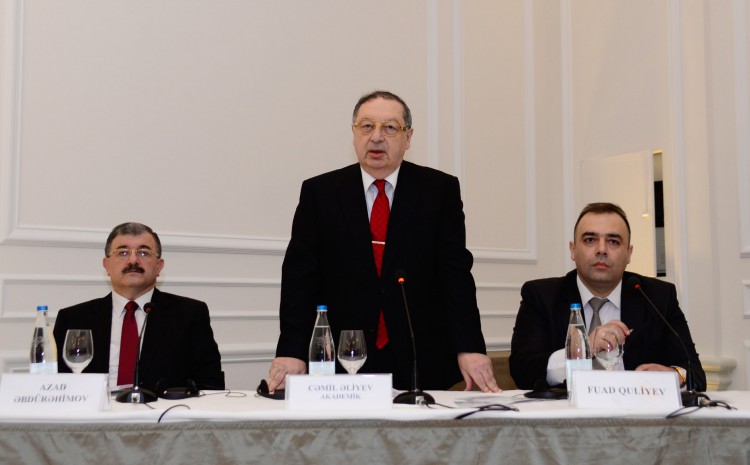 Professor Aziz Aliyev gave information about innovations on the treatment of the adenoma and thyroid cancers at the National Center of Oncology in Azerbaijan : "Today, technologies allow us to carry out endoscopic operations. We always try to use new methods in examination and treatment.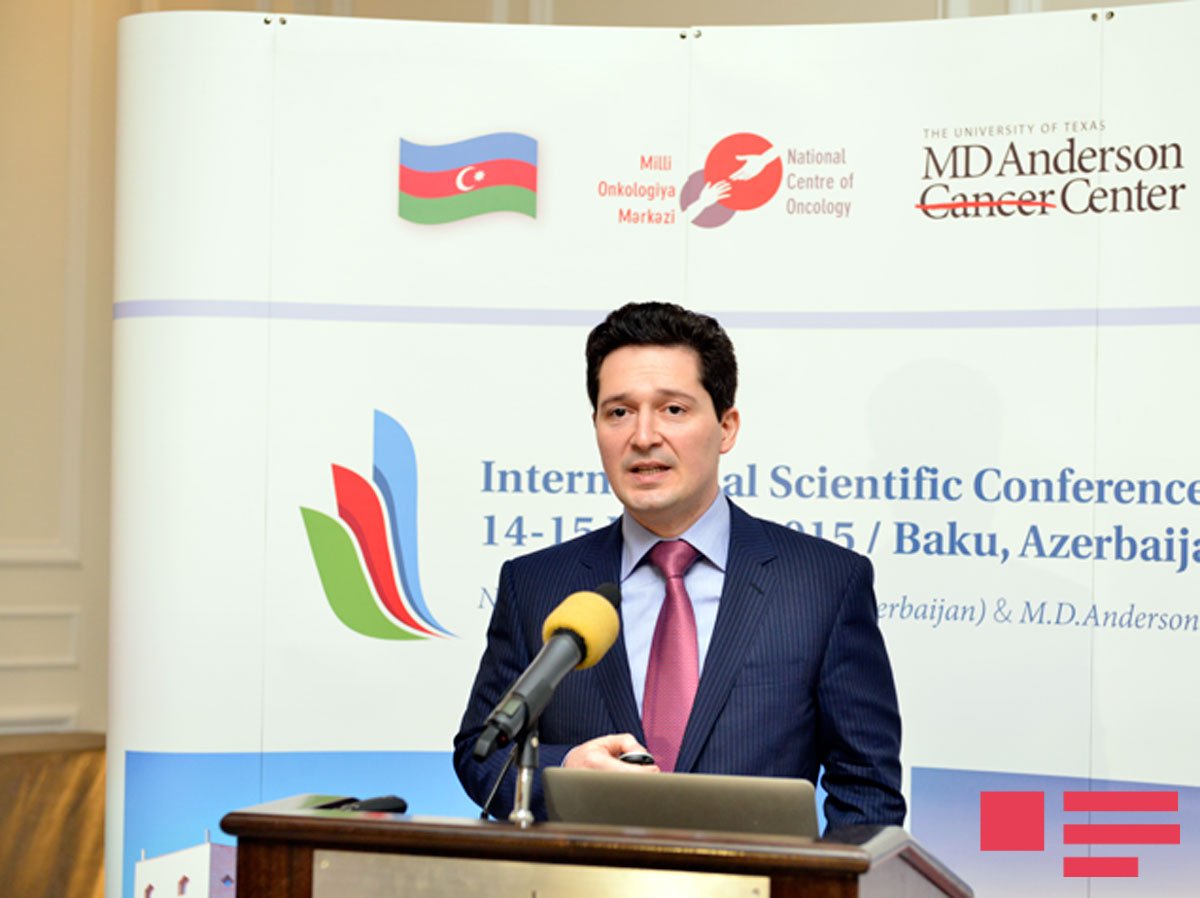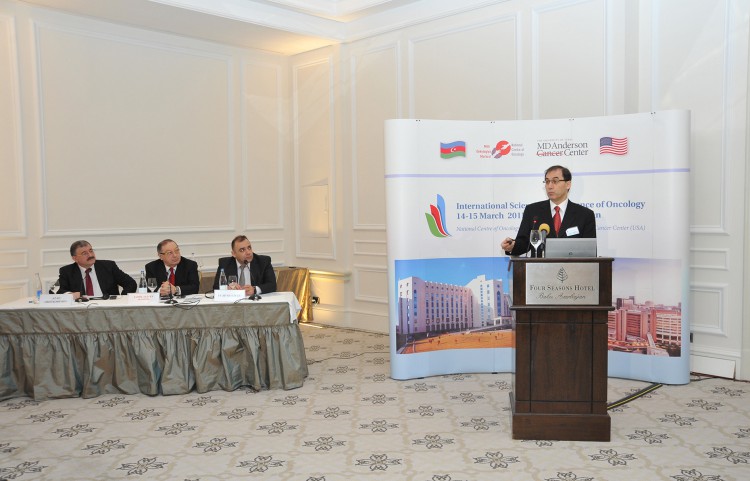 President of the Union for International Cancer Control, professor at Turkey's Hacettepe University Tezer Kutluk made a report on "The Global Fight Against Pediatric Cancer: Capabilities and Challenges". T. Kutluk said 200,000 children are diagnosed with cancer every year.
"About 3,000 children are diagnosed with cancer every year in Turkey. Considering Azerbaijan's population exceeds 9 million, we can say 1,000 children are diagnosed with cancer per year in your country. Compared to the 60s, the cancer survival rate in children has increased up to 80-85%. The most effective way to fight cancer is to register cancer patients," he said.
We applied this method under my supervision in Turkey. For this, website created and I take the registration children suffering from cancer and then take the analysis. At the same time, registration is underway for those suffering from cancer in 14 provinces of Turkey. Our Ministry of Health planned to make the registration all over the country. Unfortunately, 14 million people are diagnosed with cancer every year. 8 million of 14 million people lose their lives.The number of cancer patients in 2030 is expected to reach 21 million. On the initiative of Caribbean counties, United Nations has decided to reduce cancer, diabetes and other non-communicable diseases by 2015."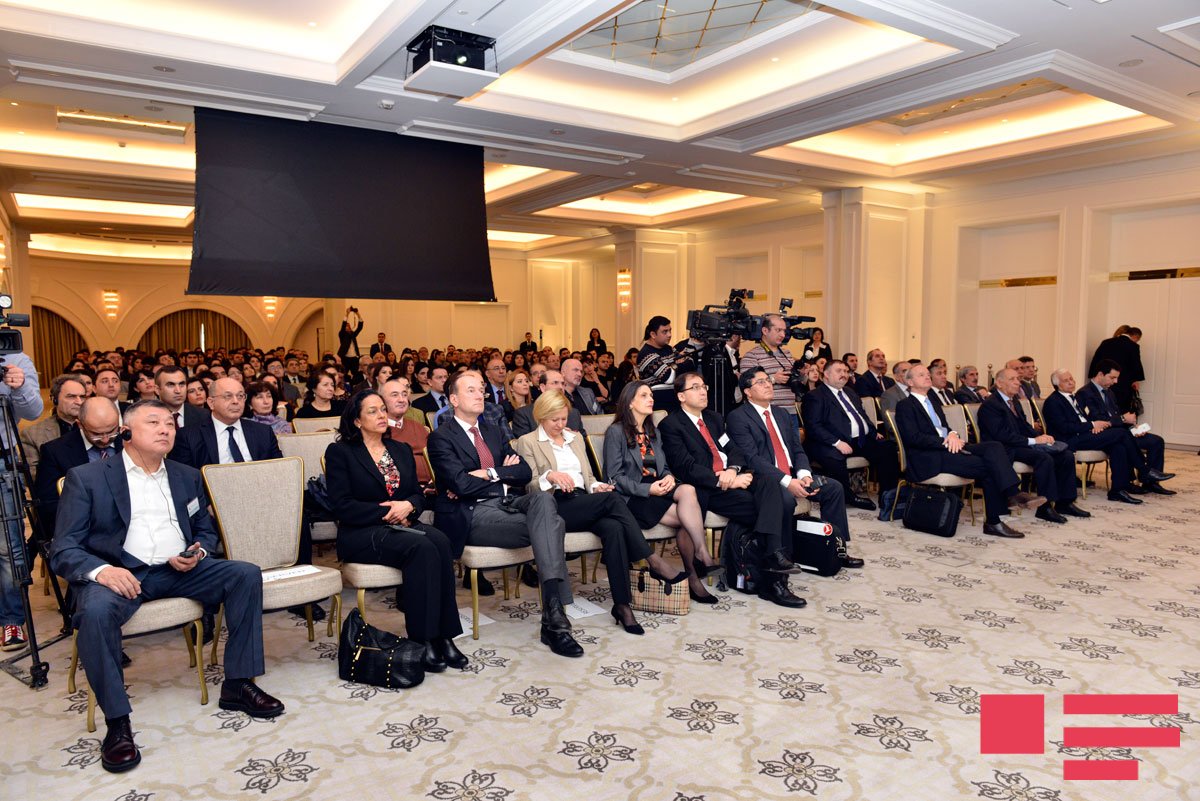 Later on, US professor Banu Arun, Cesar Nunez, Joseph Nates, German professor Axel-Mario Feller Heithman also made their speech. In the end, three different sessions held.