Cooperation Agreement between National Center of Oncology and Israel's Agency for International Development Cooperation in the Ministry of Foreign Affairs (MASHAV)
24.09.2013
|
Views: 2442
Font size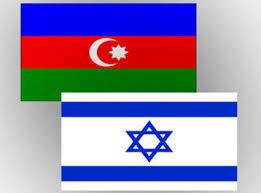 On September 24, 2013 cooperation agreement between National Center of Oncology and Israel's Agency for International Development Cooperation in the Ministry of Foreign Affairs (MASHAV) was signed in Baku. The agreement was signed by General Director of National Center of Oncology Academician Jamil Aliyev and Israeli Ambassador to Azerbaijan Rafael Harpaz.
During the meeting, Jamil Aliyev talked about the conditions that have been created at a high level in the center for the treatment of patients. He noted that all the medicines required for the treatment of oncology patients are provided free of charge by the state. In addition, the Center is equipped with best equipment in the field of diagnostics. There are various radiation therapy devices that are not in hospitals in the many countries of the world.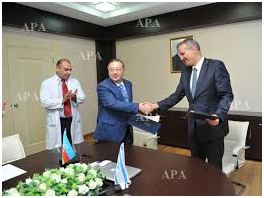 Academician Jamil Aliyev mentioned that National Center of Oncology is willing to cooperate with Israeli government in the field of health. This agreement will strengthen further cooperation between sides and the exchange of experience among medical specialists.
Israeli Ambassador to Azerbaijan Rafael Harpaz noted that country has a 65-years experience in the field of health. He said: "We intend to organize a mutual exchange of experiences between specialists. We want Azerbaijani physicians to get experience in Israel and after acquainted with some issues in health begin to apply them in Azerbaijan".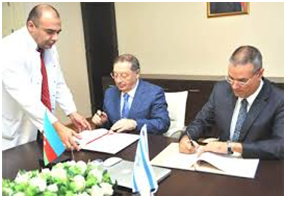 The diplomat said that he was satisfied with the conditions that created the National Center of Oncology. He noted that the National Center of Oncology is one of the best centers that he had ever seen.