Cooperation agreement signed between National Center of Oncology of Azerbaijan Republic and Varian Medical Systems of USA
08.11.2014
|
Views: 3896
Font size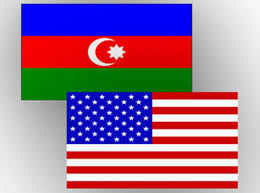 On October 8, 2014, a cooperation agreement was signed between National Center of Oncology of Azerbaijan Republic and "Varian Medical Systems" company of USA designing and manufacturing the most advanced technologies for radiation treatment for cancer. The aim of the cooperation is to develop radiation oncology. A Cooperation agreement was signed by general director of National Center of Oncology, academician Jamil Aliyev and vice-president of "Varian Medical Systems" company Fritz Derrer.
Academician Jamil Aliyev highlighted significant achievements in the field of oncology got and provided information about measures in improvement of material and technical basis of oncology medical institutions taken under the guidance of President. It was stressed that cooperation agreement signed between National Center of Oncology and "Varian Medical Systems" in USA is the result of President Ilham Aliyev's successful social policy.
The agreement conforms the acceptance of providing oncologic patients with high level of care in National Center of Oncology by other leading clinics in the world. The agreement as well as will provide to facilitate further expansion of cooperation with partners, to deliver the most modern technologies to Azerbaijan in a shorter time, exchange of views with foreign specialists.
Note that, on every day about 200-250 patients, within a year about 3000 patients receives radiation therapy at Department of Radiation therapy in National Center of Oncology. In Baku International training and consulting center of "Varian Medical Systems" company, practical trainings on radiation therapy will be taught, courses will be conducted on clinical programs devoted to the modern methods of radiation therapy for foreign doctors. Also, seminars are planned for radiation oncologists of Azerbaijan as well as other specialists – physicists, engineers and technicians.At present,5 linear accelerator equipped with the most advanced computer programs,high-energy brachytherapy,computed tomography simulator and other devices are operating. This year the most technologically advanced radiation device (TrueBeam STx) has been set up in Center.Radiotherapy has already been successfully carried out for patients using this apparatus.The vice-president of "Varian Medical Systems" company Fritz Derrer noted that the status of the international training and consulting center is given only to clinics having the most advanced technologies, highly qualified staff, great experiences in patients' examination and treatment. Such centers are already in 5 European countries, and with the signed cooperation agreement, a new center will operate at National Center of Oncology in Baku.