International Conference "Delta Hepatitis" will be held in Baku Congress Center on June 27-28, 2019
27.06.2019
|
Views: 2394
Font size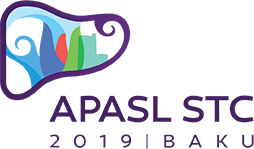 International Conference "Delta Hepatitis" will be held in Baku Congress Center on June 27-28, 2019.
The event is accredited with 16 CME credits by the Ministry of Health of the Republic of Azerbaijan.
To participate in the conference please register at e-sehiyye.gov.az .
Registration fee is 100 AZN– can be paid by June 26, 14:00 - 19:00 at the Baku Congress Center.
The scientific program will include the topics presented by the speakers specialized in Delta and B hepatitis. The conference is a good chance to meet and interact with leading clinical professionals and researchers and to obtain the latest information for hematologists.
For more information please visit: https://apaslstc2019.com/